Client Testimonials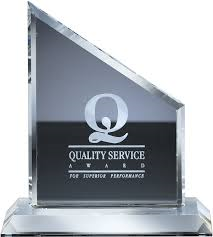 Extraordinary attention to detail with flawless communication. Restored my faith in real estate agents and that wasn't an easy thing to accomplish. I don't have enough good things to say about his commitment to service. This gentleman should teach a course in customer service!
– Kathy Davis
Allen was awesome! We were very worried about selling & buying because of the economic situation and because our last experience was horrifying. Allen made the entire process as stress free as he possibly could. We actually laughed during our closing, and last time I had tears of frustration!
– Aaron & Molly Fraser
Allen was great! This was our first home purchase, and I can't imagine it being any more pleasant than he made the experience. We had plenty of questions… all of which he took the time to explain. I would highly recommend him to anyone looking for a new home.
– Jon & Deana Bauerle
Allen provided excellent customer service. He was available anytime we had a question or issue. Since we were from out of state, Allen provided great insight on good locations for our second home with the amenities we were looking for. He made our search for a home very easy.
– Paul & Debbie Swinko
Allen absolutely went above and beyond to help me find a new home within a very short time period, when the buyer of my home required a quick close. He was honest and extremely helpful in choosing an acceptable area and home for my needs.
– Valerie Knox
Allen & Michele were great with all of the needs in buying our new home. They are great!!
– Jerry & Evelia Lopez
Allen was very personable and professional.
– Teresa Wendling
Allen Robison is an AWESOME Realtor! He did an excellent job getting our house on the market and sold. THANK YOU SO MUCH !
– Tim Kempka
I was a first-time buyer, but Allen made sure the process went smoothly.
– Phil Coit
Allen Robison is outstanding! I selected an agent at random from the internet, and I hit the JACKPOT! He went so above & beyond what is expected of a real estate agent.
– Kelly Marks
Allen did a fantastic job of assisting us in the buying process. Very knowledgeable and personable.
– John Young